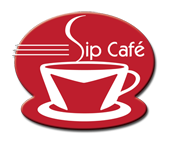 The Ladies of Sip Cafe
Anna
Anna originally hails from the great state of Arizona and knits, crafts, cooks, and reads; just like your grandma! She also thinks her cat Tilly could beat up your cat.
Shelby
Shelby is a Nashville native who enjoys cooking, crafting, and spending time with her awesome boyfriend (who is also named Shelby) and their 2 boxadors, Jabba and Fawkes.
Carrie
Carrie loves watching cloud formations, sweet demitasse mugs, and crumpets with her tea. Any sort of handmade goody will always brighten her day.
Lauren
Lauren is a southern California native who moved to Nashville to start a small business called Juice Gypsies with her best friend. Outside of work she spends time crafting and loving her dog Rambo and wonderful boyfriend Adam! Come in and let her make you a chamomile tea latte.
Joanie
Several years ago, Joanie opened up Just Java Coffee on Second Avenue in downtown Nashville. After selling her company to Mike of Mike's Ice Cream she decided to take a break and became a barista at Sip Cafe. She loves her cat Jessie and visiting friends all over the country!